I am thrilled to share that I am a part of the inimitable EASEL team. EASEL is a division of Jen Lee Productions, Inc., a media company in NYC.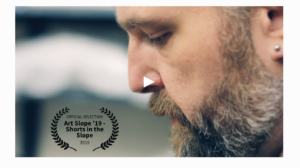 Recently, I worked behind the camera as a videographer and editor along with two amazing women, Jen Lee and Amy Grumbling on the "The Shape Changer". This short film created for a client was an official selection for the Art Slope Film Festival.
In Gather, an independent film released in February 2019, I worked both in front of and behind the camera. As an actress, camera handler, additional writer and consultant, I learned an incredible amount about film-making.