The Origin of Creative Producing
In 2007 Natasha Reilly decided to run an experiment to see if a weekly prompt might help artists, writers, and creative entrepreneurs stay motivated. The participants created magical work, had fun, made lifelong friends, and even sold their work. And so Creative Producing was born. Since then Natasha has worked with many different clients on all sorts of projects, from books to artwork to multimedia exhibits.
One of the most satisfying parts of her work is the ability to see her clients live in their most authentic light. She believes that creative expression is crucial to everyone's well-being. Blending wild curiosity and creativity, Creative Producing gets to the heart of your creative soul.
About Natasha Reilly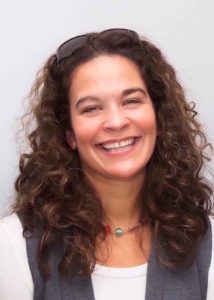 As a writer, artist, multi-passionate creative and poet of play, Natasha loves to create magic with private clients and businesses both online and in person. Using creative writing, photography and multi-medium art-making techniques, her goal is to serve as a guide for others as they discover their unique talents and then apply those strengths to the creative work that makes their heart sing. She use a joyful, intuitive, and innovative approach that invites people to move beyond societal labels and self-imposed limits so that they can become powerful, expressive storytellers in their personal and business lives.

With over 15 years of professional writing experience and an MFA from New School in Creative Writing, she published original pieces in national publications such as Family Circle and Latina, online venues such as Modern Creative Life, Andrea Scher's Cultivating Courage, MediaBistro, Dirty Footprints Studio, Wild Sister, and physical spaces such as the Library of Congress. As the former creativity columnist for Sprout magazine, she has 15 years art-making experience. You can purchase her original prints at Natasha Reilly Studio on Etsy.
Using her skills in entrepreneurial business ventures ranging from hand-making cards and journals to jobs held in both the corporate and nonprofit arenas of marketing and business development. She has been a teacher in the online collaborative art journaling extravaganza 21 Secrets and 21 Secrets Live!, WildWomen and Hali Karla's Spectrum. Her original photography was featured in the Into the Deep Photography Show curated by photographer Catherine Just.

Natasha just finished work on Gather, a feature film, and The Gathering Project: Ideas and Inspiration for Local Creative Communities with writer, film director and producer, Jen Lee. In February she will be a part of Love Letters from Trailmakers created by Jamie Ridler and Meghan Genge.
About Jen Maroney
Jen Maroney helps our clients develop their branding and online presence, so that they can share their creative gifts to the world. She is a user experience and branding expert skilled in creative brainstorming facilitation. Her digital work has garnered recognition from the IXDA, the Appy Awards, DTC, and MM&M.
Jen holds a Mini-Masters Certificate in User Experience Design from Rutgers University and is certified in the Combustion methodology of brainstorming. Her writing has appeared in Smashing Magazine and the NYC Service Design Community. She studied and served as a teacher's assistant at the Art Student's League, is a member of Con Artist collective, and has shown her mixed media paintings at Iona in Williamsburg, Brooklyn.